The 2021 Esquire Gaming Awards
Here at the Esquire Gamer Zone, sponsored by Arby's*, we hated 2020 as much as you did. We looked for ways to forget about it. More often than not, we turned to our consoles and gamed for as long as we could. When that wasn't enough? We wrote about what happened when we gamed.
You should know that things got weird.
There's only four of us. Dom Nero, noted enjoyer of virtual walks on the beach and close personal friend of Tony Hawk, wrote an entire piece imagining Cats, like CGI-naked-fur-butts-disaster Cats, as a fighting game. There's TikTok influencer Cam Sherrill, who revealed himself to be a truly garbage person this year. (But one respected by all. Find a gamer who's as capable of reviewing a GeForce RTX what-the-fuck 3080 as he is at romancing pigeons.) There's yours truly, who joined the Esquire Gamer Zone at the beginning of this hell year and promptly went batshit. Multiple times. And then there's our editor, Sarah Rense, who put up with so much dumbassery—bearing witness to daily rants, including the hour we spent extoling the virtues of Bravo! Cucina Italiana—that I will not dare to roast her publicly. (Editor's note: I have nothing but love in my heart for Bravo! Cucina Italiana.)
We Zoomed together in early December, with the goal of figuring out awards to give to the past year in gaming. Game of the Year and such. We didn't really do that. Besides, we'd already rounded up our all-round favorite video games of 2020. Foggy-headed from nine months in purgatory, we just giggled about the idea of giving Cyber Mancubus an award for being the Best Demon. We thought Sephiroth definitely deserved one for murdering Mario. Something was said about giving an award to a great indie title, but also to a random Dave & Buster's. So, after a year of weirdness, we decided to give everyone and everything deserving of an award, an award, right down to the glitchy butts in Cyberpunk 2077.
Now that we know each other? The Esquire Gamer Zone Presents: the Esquire Gaming Awards.
*The Esquire Gamer Zone is not sponsored by Arby's, but we would very much like to be.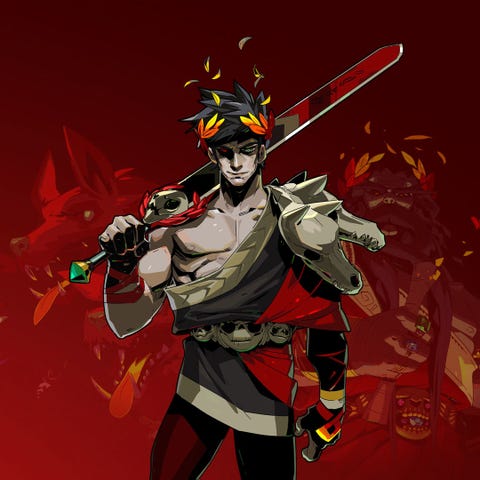 Best Indie Game
Hades
The past year was full of roguelikes, which is great, because I love roguelikes. From new content for the stellar Dead Cells to the Demon's Souls remake, there was a lot for any Metroidvania, re-run, procedurally generated, combat enthusiast. But none compared to Hades, a pseudo-3D, dungeon crawler-esque roguelike that sees the son of Hades trying to escape to Mount Olympus. It's full of goofy banter and intriguing voice acting, and so many power-ups, tools, and more that no playthrough is the same. Hades is also drawn in one of the most beautifully elaborate art styles to come out of 2020, and maybe even the past decade. It's rare to see an indie go head-to-head with the big contenders at the Game Awards, especially with a new console launch and massive triple-A titles like The Last of Us Part 2 and Spider-Man: Miles Morales, but Hades held its own. We could even rename this category "Esquire's Game of the Year" after only some bickering amongst us. —C.S.
Best Sports Game
Next-Gen NBA 2K21
It's one of gaming's greatest tragedies that the NBA 2K series doesn't have more competition for this award. (One more time: NCAA Football, please come back to us.) But that shouldn't discredit everything 2K Games has achieved with its hoops franchise, which was already ultra-realistic to begin with. The next-gen edition of NBA 2K21 manages to clear its own impossibly high benchmark. There's a souped-up MyGM, with so many real-life contract and draft pick technicalities that you'll need a rule book to figure it all out. The addition of the City, an open-world experience that inches NBA 2K closer to its inevitable crossover with Grand Theft Auto. Plus, clever uses of the adaptive controller—especially the left trigger, which gets tougher to hold down as your player begins to fatigue. (Can we officially call it the Sleepy Button? Anyone?) —B.L.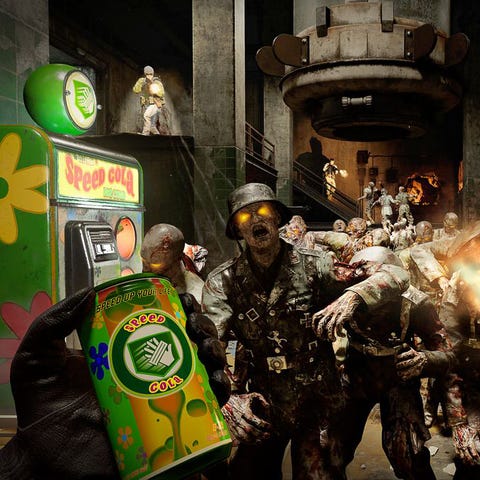 Best Co-Op Game
Call of Duty Black Ops: Cold War – Zombies
I've put months of my life into Call of Duty's zombies mode. What Call of Duty Black Ops: Cold War served up in its update to the some-decades-old experience ensured that I will spend many, many more months of this terminal existence hacking and slashing limping, moaning zombies. You have a new map, Die Maschine, which is a beautiful and fresh expansion of the very first zombies level, Nacht der Untoten. There's Onslaught, the perfect two-player experience for when life renders you unable to sink four consecutive hours into Die Maschine. The quirky Dead Ops Arcade 3 is the rotten cherry on top of this undead cake. Just an update for our loyal Esquire readers: My petition to change this site's URL to esquire dot zombies dot com is still in the works. —B.L.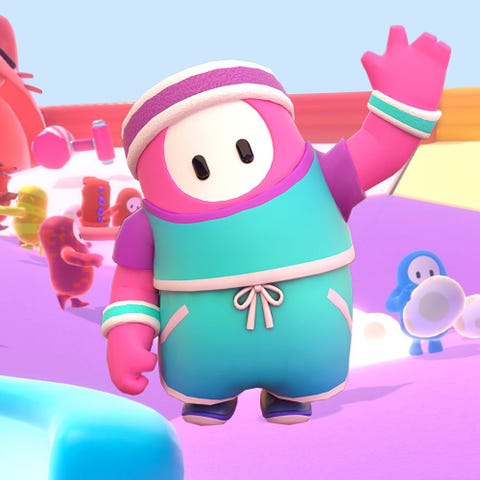 Best Battle Royale
Fall Guys: Ultimate Knockout
Leading up to the release of Fall Guys, I predicted that this would be Game of the Year, and it came close. Fall Guys is just ridiculous—jellybeans duking it out in a battle royale—and it took Twitch, Twitter, and everything else by storm for good reason. The game is extremely refreshing and accessible, while simultaneously being infuriating and addicting. It has also seen some crazy collaborations with Portal, Sonic, Doom, and more. Fall Guys took my heart in 2020, and it doesn't look like it's giving it back anytime soon. —C.S.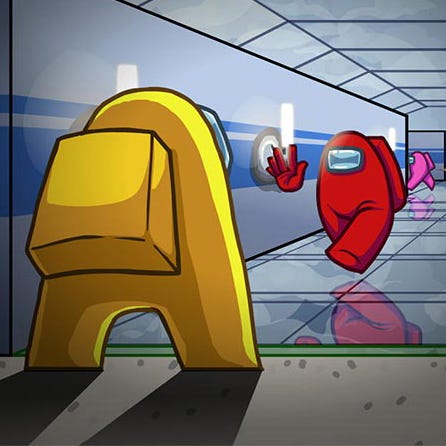 Best Mobile Game
Among Us
Among Us is one of those games, like Fall Guys and Fortnite, that just swept everyone up into a flurry. You're either a world-class detective or a creep serial killer. Everyone on a ship tries to accomplish their tasks, while a few bad eggs go on a killing spree. The game works just like a digital Mafia from there. It's on mobile and PC with crossplay, and it's simple to pick up, joining the ranks of Jackbox and other perfect pandemic titles. The game ranges from being free to $5, depending on your console of choice, along with offering some cosmetic microtransactions for funny little hats, and we love funny little hats here. You will learn quite a bit about the lying, psychopathic tendencies of your friends, and you'll have a helluva lot of fun doing it. —C.S.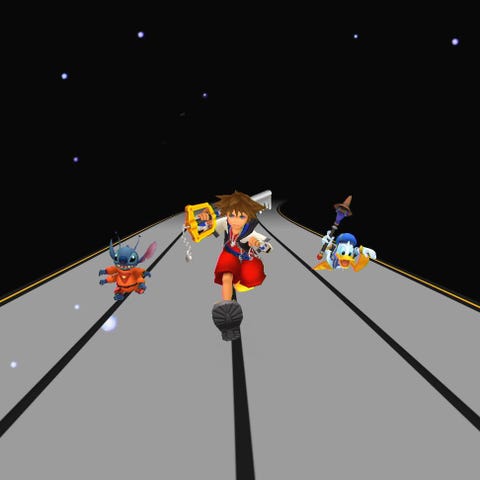 Best Rhythm Game
Kingdom Hearts: Melody of Memory
Long gone are the days of Rock Band and Guitar Hero, unfortunately. But I still love rhythm games, so when a series with such iconic (and personally nostalgic) music like Kingdom Hearts decided to make one, I was pumped. Then, as with all things Kingdom Hearts does, it went even deeper than I expected. Like the complex, card-based combat in Chain of Memories, Melody of Memory created another elaborate system. In typical Nomura fashion, the game even includes a pretty exciting main story development. Playing through the masterpieces by series composer and gaming music icon Yoko Shimomura is a thrill. Now, all we need is a new Theatrhythm Final Fantasy. —C.S.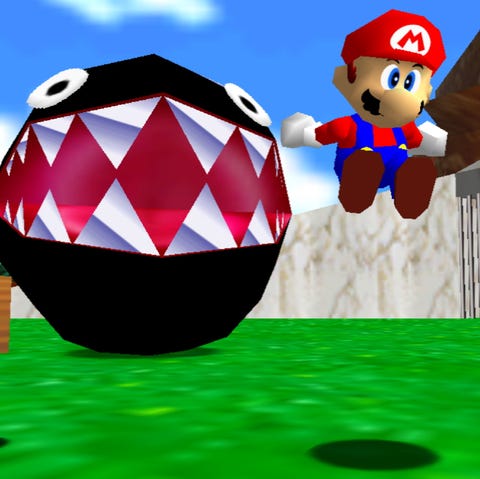 Best Gaming Anniversary Event
Super Mario 3D All-Stars
Super Mario turned 35 years old in 2020. And yet, somehow, Nintendo continues to spread the false narrative that the chirpy little plumber is only 26. Go figure. Mario's been one of my closest friends for decades now. He's been there through thick and thin. Through awkward transitions from grade school to middle school, to my sweaty high school years, into college and beyond, Nintendo's mascot has acted like a spirit guide, ushering me along the many warp pipes of life. To honor Mario, Nintendo released a collection of three legendary 3D Mario titles. They're there in all their glory—glitchy camera angles and all. And though the world looks a lot different today than it did when Super Mario Sunshine was released on the GameCube in 2002, on the Switch, they feel right at home. Honestly, we're just lucky to have him. —D.N.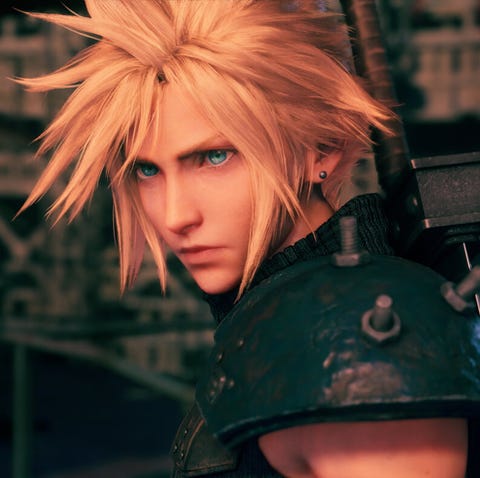 Best Remake
Final Fantasy VII: Remake
Few games hold the same legendary status of Final Fantasy VII, so a remake could have been a legacy-ruining nightmare. Even with all the pressure, however, through the needless and mostly baseless controversies, Tetsuya Nomura fleshed out the originally five-hourish-long Midgar section into a full 40-plus-hour title. Some updates were made to the iconic, in-depth storytelling of the original, and there was the addition of the most intuitive, intense, and exciting blend of the turned-based RPG combat integral to the Final Fantasy series with the newer action-RPG style and submenu as seen in other Nomura titles like Kingdom Hearts. From the moment the bombing mission title starts playing, with that sweeping view of Midgar, you feel those same old butterflies before you dive into the expanded world, a feat all remakes strive for but few achieve. —C.S.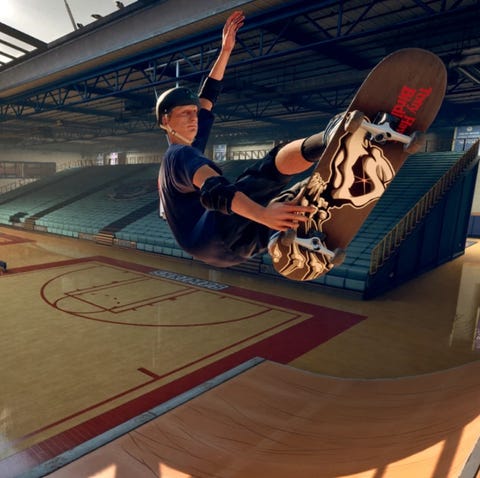 Best Protagonist
Tony Hawk
It took him about a decade and a half, but the Birdman himself finally swooped back into video games, Indy Nosebone-style. We waited what felt like centuries for Tony Hawk to appear in a good skateboarding game, and, my god, did Activision finally deliver with its Tony Hawk's Pro Skater 1 + 2 remake this year. Tony gleams in the sunlight on graffiti-covered Venice Beach at dusk. He soars over telephone wires in a brilliantly realistic Philadelphia; he even looks smooth grinding onto helicopter blades in the classic Hangar level from THPS2. They really nailed it this time. They gave Tony his due. They made us remember that, when it comes down to it, he really is one of the greatest main characters in video game history. Please, Activision, give us more! —D.N.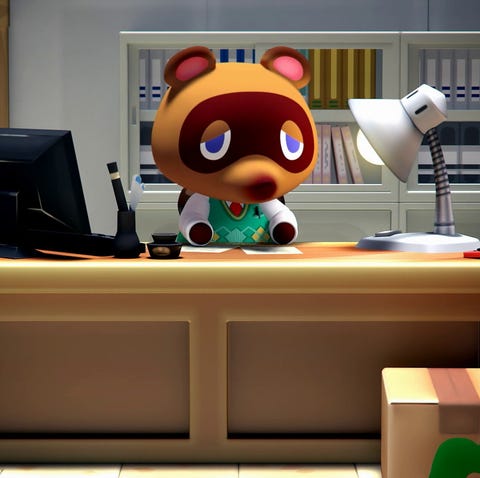 I hate to give more airtime—let alone an award—to such a toxic piece of shit. But there's no other video game character that inspires as much terror, hatred, and capitalistic threat as the racoon/real estate mogul/father to two poor, unfortunate children as Tom Nook. Players were reintroduced to the furred menace in Animal Crossing: New Horizons, where Nook "helped" them get settled on the island. He seemed fine at first. Generous, even. No. Nook will shake you down for every stupid bell, until you're washed up on the shore of your own island in the middle of winter, slowly dying of hypothermia as he sleeps warmly and deeply in the Resident Services Building, itching to ask you for another loan payment the next morning like he has a nasty case of fleas. —B.L.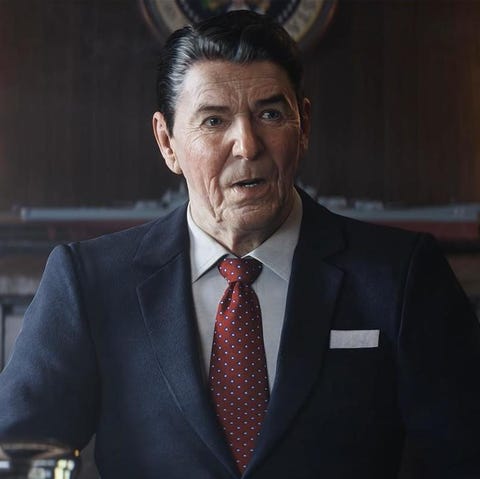 Best Guest Star
Ronald Reagan
This might be my liberal media shill self talking, but when No. 40 himself, Ronald Reagan, showed up in the Black Ops: Cold War trailer, I uttered a tiny what-the-fuck to myself. I mean, America, I got it, but why not throw in Tom Hanks as your buddy on a search-and-destroy mission if you wanted a celeb from the '80s? But I stand corrected. There's no other president big and dumb and 'MURICA enough who could convincingly turn to me and go, "CAN YOU STOP PERSEUS?" and get a "HELL FURKIN YEET" from me, mister president bro. Does this mean we'll get Trump in Call of Duty Black Ops 18: Pandemic? —B.L.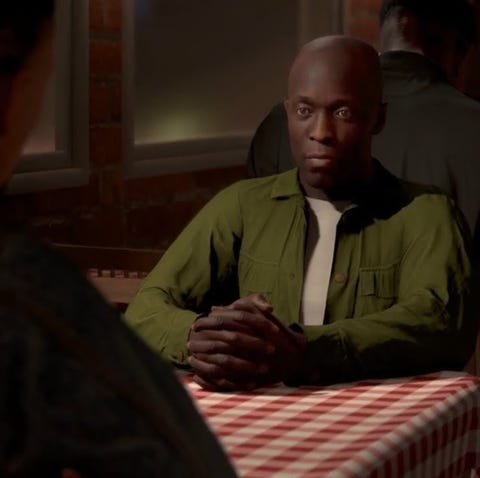 Best Performance in a Video Game
Michael K. Williams
NBA 2K's MyCareer mode—where you create a player and lead them through a pre-written storyline—is the most chaotic-evil mode known to video gaming. (Don't fight me on this. I lived through Michael B. Jordan's ORANGE JUIIIIIICE.) Until… NBA 2K21? Which apparently could do what freaking Spike Lee, who helmed 2K15's MyCareer storyline, couldn't: Make a believable, fun, and if I'm being honest, pretty damn compelling narrative. Michael K. Williams is about 70 percent of why 2K21 is able to pull off this particular full-court shot. He stars as Archie Baldwin, your mentor-to-be with a dark past, playing the character with a matter-of-fact, chip-on-his-shoulder weariness. Can't believe I just wrote that sentence in reference to a basketball sim. —B.L.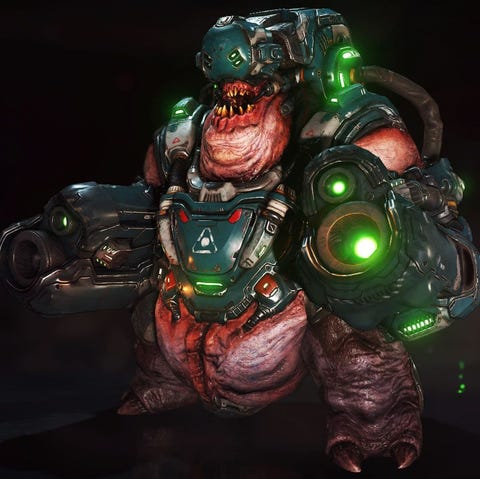 Best Demon
Cyber Mancubus
Here at Esquire, we love a good demon. And, thankfully, Doom Eternal has a whole shitload of them. There's the Cacodemon, the Revenant, the Baron of Hell, the Marauder, Pinky, the Icon of Sin—the list goes on! For my money, the standout demon from this year really was the Cyber Mancubus. They displayed all the treachery we've known and loved from the Mancubus species (Mancubie?) but with a little extra firepower—and android machinery. Cyber Mancubus, we're pouring one out to you this year, buddy. You're one in a million. We love you to Hell and back. —D.N.
This content is imported from YouTube. You may be able to find the same content in another format, or you may be able to find more information, at their web site.
Best Fortnite Appearance
Inception
In roughly 40 to 50 years, there will be a wise, seasoned director. Possibly the greatest of all time. We don't know their name yet. This person will make a film that wins damn near every Academy Award. Afterward, this person, who exists somewhere in this world, right now, as a 10, maybe 11-year-old tweenager, will be interviewed. The question: What was the moment that inspired you to become a director? This person will respond, with a confidence greater than Scorsese's, "It was when I saw Inception at a virtual screening in Fortnite." —B.L.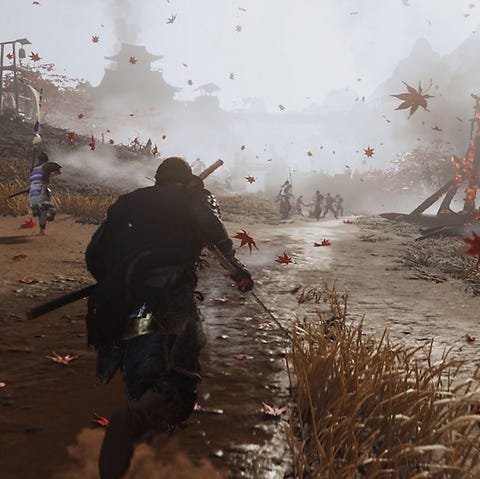 Best In-Game Mechanic
The Wind in Ghost of Tsushima
Sucker Punch's Ghost of Tsushima is commendable for so many reasons. The game takes what's great about a handful of the best open world titles (Breath of the Wild, Horizon Zero Dawn, Red Dead Redemption 2), condenses them, and hand-delivers you the most joyful parts, creating an experience that is as streamlined as it is, well, fun as heck. The unsung hero, though, is the game's genius wind mechanic. It's a mechanic that all open world titles—and really, all video games—desperately need. What does it do, exactly? It simply answers the age-old question that gamers are constantly asking: Where the fuck do I go now? Whenever you find yourself lost, or like me, completely dumbfounded mid-mission, Tsushima has you swipe up on the DualShock touchpad, which sends out a gust of wind in the direction of your next objective. Thank god. —D.N.
This content is imported from YouTube. You may be able to find the same content in another format, or you may be able to find more information, at their web site.
Best SoundtrackAnimal Crossing: New Horizons
Everyone has their own New Horizons story. Mine, like so many others, started on my bed, in isolation, with the world shutting down outside. In my bed, though, in the comfort of my tiny studio apartment, things were okay. I had my teacup at my side, my Switch in my hands, and the rejuvenating soundtrack of Animal Crossing in my ears. There was a lot of great music in video games in the past year—including the long-awaited return of ska(!!) in the Pro Skater remake—but I think, years from now, when we hear the soundtrack of New Horizons, it'll remind us most of all that happened in 2020. Not in a scary way, though. As with everything in Animal Crossing, the theme song, an unforgettable good luck charm performed on the trumpet and uke, will help us remember those moments of respite we found in such a difficult time. —D.N.
This content is imported from YouTube. You may be able to find the same content in another format, or you may be able to find more information, at their web site.
Best Glitch
The Butts in Cyberpunk 2077
Glitchy, rushed, and overall unfinished video games have become commonplace in gaming. More and more often, when a title first drops—even a massively anticipated, high-budget one like Cyberpunk 2077—it is filled with all sorts of programming snafus. Cyberpunk, though, is a new breed of terror when it comes to faulty video games that are desperately in need of patching. That's why we're honoring the now-controversial CD Projekt Red game, which has been removed from the PlayStation store and flagged for refunds because of how utterly broken it is, with the hallowed award for Best Glitch—for the game's exposed-butt glitch, to be specific. Yes, when Cyberpunk finally debuted in December, it came packaged with one of the greatest glitches in ages, one that, for whatever fateful reason, causes characters to burst head-first out of the roofs of their cars, bare ass, with their arms outstretched at 90-degree angles. It is the God of all glitches, and not just because it made pantsless characters pose with their arms in a line as if nailed to a cross like Jesus Christ (sorry). —D.N.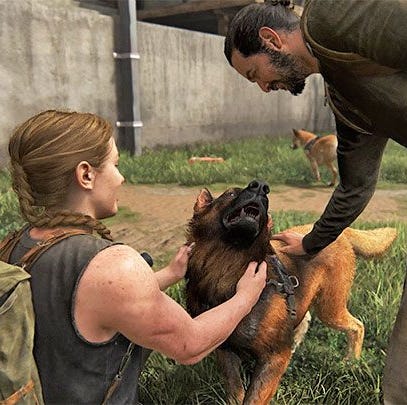 Best Controversy in Gaming
The Dog in The Last of Us Part II
Controversies, controversies. Video games in 2020 were full of them. The Last of Us Part II, though, felt like one of the most scandal-ridden releases in years. The main character was killed within the first hour of the game. The story had you switch midway through to see the perspective of the villain you'd been tracking down in all the hours prior. And, if you can freaking believe it, the game made you kill a dog! A very good dog! Perhaps one of the best dogs! Sure, you may have had to kill a lot of important and innocent humans along the way…but the dog…we'll never forgive you, Naughty Dog, for making us kill that beautiful dog. —D.N.
This content is imported from YouTube. You may be able to find the same content in another format, or you may be able to find more information, at their web site.
Best Moment in Gaming
Sephiroth Killing Mario
The bastard had it coming. Mario's always thought he was all that. Fitting that his reign would be put to an end by gaming's big bad It Boy Sephiroth. In a shocking Smash reveal at the Game Awards, Sephiroth jabbed his sword straight into the plumber's heart. Of course, it was all for naught—Sephiroth just got him by his dumbass overalls—but it was nice to know someone was finally trying to do more than play an elaborate game of cat and mouse. Sephiroth has had a killer year, turning tides and changing the book in the FF7 remake, and now kicking massive butt in Smash. That jumpman better watch his back; a real villain is in play now. —C.S.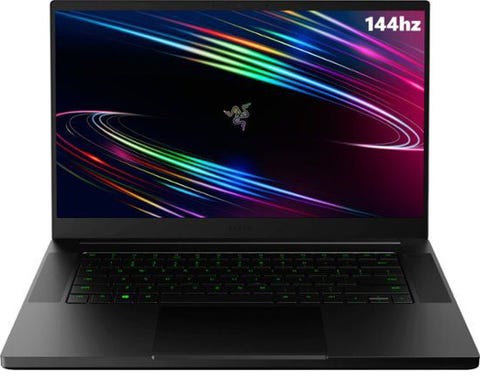 Best Gaming Laptop
Razer Blade 15
The world of gaming PCs can be a nightmare, what with the emphasis on "building your own." Now, I'm in full support of building your own PC if you take the time to figure it out, but for those who want something to take on the go and don't want to fiddle with compatible parts from scratch, a gaming laptop is a fantastic solution. While 2021 looks bright, with laptops rumored to have the Nvidia GeForce RTX 3080 and more massive upgrades, we've got some amazing options right now. But few compare to the Razer Blade 15. Razer has a knack for being the "Apple of gaming," where everything is designed to a T and looks as cool as it runs. The Razer Blade 15 blitzes through at Esports-level frame rates with any game, along with running cool and having above average battery life. It'll suit both your laptop and desktop needs, making it a versatile machine. And in terms of work, it kills it for video editing, animation, design, and more. The Blade 15 continues Razer's powerful but sleek portfolio that lets gamers game. —C.S.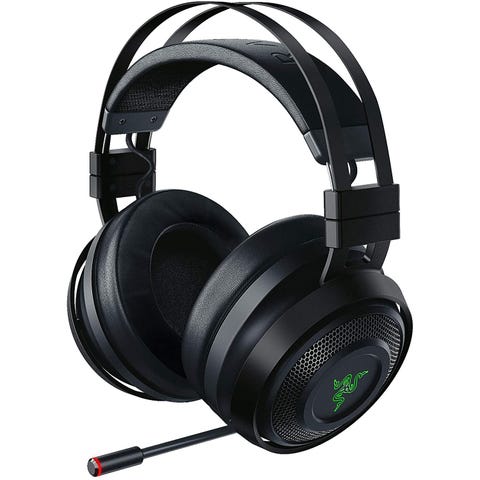 Best Gaming Headset
Razer Ultimate Nari
The Razer Ultimate Nari answers a question no one has ever asked: What would it feel like if that haptic feedback stuff that happens when your controller vibrates, would happen on your face? And for that, I simply must give props to Razer. Wearing this Nari headset, which has 7.1 THX Surround Sound and cooling gel in the ear cushions, is almost like being on that 4D Honey, I Shrunk the Kids ride in Disney World. It adds a completely novel sensation to the experience of gaming. It shakes your face. I repeat: It shakes your face. You're going to want to try this thing. —D.N.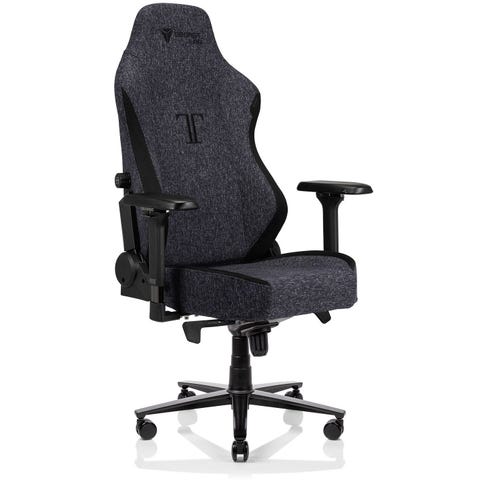 Best Gaming Chair
SecretLab Titan Series
What's the one thing a good gamer needs? Skill? No. A console? Hell, no. It's a comfortable place to place their ass. The gaming chair market has become similar to the fashion market for gaming, with notable brands acting as status symbols. While there are a lot of good chairs out there, none are quite as slick and comfortable while maintaining a fair price point as the SecretLab Titan Series. The Titan Series chairs also feature some new fabric options that range from loud and flairy to understated. Take care of those glutes and backs, gamers; we need you in peak physical form. —C.S.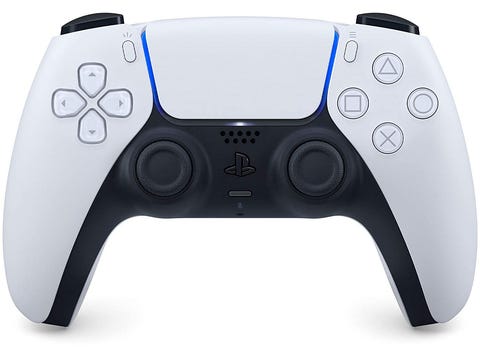 Best Controller
DualSense
The DualSense controller just kicks ass. It really does. It's hands-down the highlight of the PS5 experience—especially now, when there are so few games that take full advantage of the beast of a console's graphics capabilities—and, if you are lucky enough to have one of your own, you probably love to hold it as much as I do. The magical little paddle rumbles and taps during gameplay, and the triggers stiffen up and soften based on what's happening in your game. If you don't own a gaming headset, the DualSense offers a microphone with audio output. The controller does everything, and it sets a sky-high benchmark for the industry of the future. And the best part is, we haven't even tested its full capabilities just yet. I can't wait to see what developers will do with this marvel of technology. —D.N.
Best VR
Oculus Quest 2
VR couldn't get much better than the Oculus Quest. That is, until Oculus decided to outdo its already thought-to-be-perfect, fully wireless, self-contained VR headset by making something more powerful, more refined, for less money. The Quest 2 improves every aspect of the Quest 1 for 75 percent of the cost, meaning anyone can play amazing VR for 300 bucks. My love affair with the Quest goes on. While the Quest 2 doesn't have full VR support like the Rift S, its catalog still features some of VR's greatest hits, like Beat Saber, Superhot, and Tetris Effect. It is the best way to experience VR, at least until the Quest 3 comes out. —C.S.
Best Gamer Glasses
LensDirect BluDefend
Gamers need to take care of their eyes. How else are they going to be able to gaze into the South American Void in Microsoft Flight Simulator? This year we're giving the award for Best Gamer Glasses to LensDirect for its nifty BluDefend glasses. Sure, these lenses aren't specifically marketed toward the gamer crowd, but they cut out that nasty blue light, so they should work just fine for those of us who enjoy sitting in front of a screen watching a plumber jump into green tubes for hours on end. You can set yourself up with these blue light filters in a variety of different frames and styles for less than a hundred bucks. If, like me, you're a stickler for color accuracy, you don't have to worry. The specs are totally clear. I wear these guys every day! Who knows how many years of eyesight in my future I've saved by keeping them on my face! —D.N.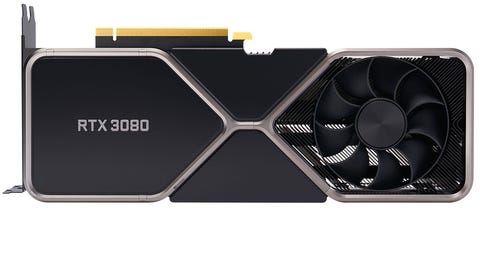 Best PC Graphics Card
Nvidia GeForce RTX 3080
This is such a stellar graphics card you'll probably have to wait a while for the scalpers to buzz off of it. There's a reason it's in similar demand to the PS5: It's just that damn good. For a fairly affordable price you get a remarkable amount of power and a new cooling design, along with all of Nvidia's software power, to make for a gaming experience that's astonishing. Beyond just gaming, this thing is a workhorse for workstations, excelling with video rendering and animation. If you're looking to upgrade or build a PC, the RTX 3080 is the graphics card to go with. —C.S.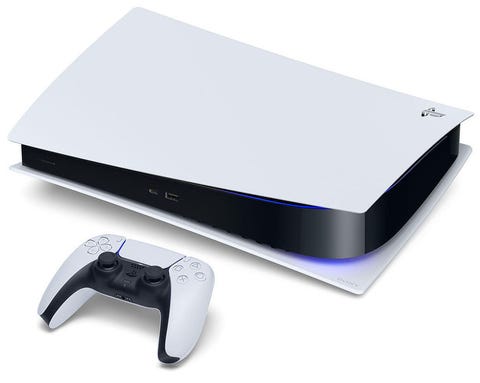 Best Console with the Worst Launch
PS5
This may be an unpopular opinion. Or maybe it's an opinion that PlayStation stans are simply too brainwashed to admit. The Best Console with the Worst Launch in 2020 was, inarguably, the PlayStation 5. That is to say, the new box from Sony is an absolute wrecking ball of a console, towering over the competition and breaking down huge walls for the industry to come. But in terms of its hugely anticipated launch, it was a total letdown. Aside from the fact that the PS5 barely has any, well, PS5 games (other than a handful of remasters, remakes, and titles that are available on older consoles already), Sony just massively shit the bed when it came to getting this thing out the door. There are so few units of the console available that the concept of owning a PS5, or the lack thereof, has become a meme itself. Sony, your console is great! Please make more! Our friends want to play! Did you really not expect people to want to buy your new state-of-the-art system? Help! —D.N.
This content is imported from YouTube. You may be able to find the same content in another format, or you may be able to find more information, at their web site.
Dear Congresswoman Ocasio-Cortez: This is Esquire Gamer Zone. Big fans. We think you're really good at dunking across the aisle. But you are a really, really good Twitch gamer. When you streamed Among Us, you hilariously embodied the strange, anxiety-and-joy-but-mostly-anxiety feeling the 2020 gaming hit induces in its players. (Can we get, "Oh my God… Oh my God… Oh my God…" on a campaign T-shirt?) We know you're busy reversing climate change, but consider making these streams a daily thing. If you took your talents to Twitch full-time, we wouldn't miss a minute. That's an Esquire Gamer Zone promise. Please get back to us at your earliest convenience. —B.L.
This content is imported from YouTube. You may be able to find the same content in another format, or you may be able to find more information, at their web site.
Content Creator of the Year
Dunkey
Before he started making videos like "LOGAN PAUL gets JAR OF PEANUT BUTTER thrown at his HEAD?" and "Minecraft but Donkey Kongs STEALS my DIAMONDS?!" this guy Dunkey was a pretty lame content creator. Who the fuck wanted to watch one of Old Dunkey's Dunkviews, where this bro nappy-timed us with all his smartass opinions? Or a media takedown like "Game Critics," which skewered the broken, five-stars-to-everything culture of game reviewing? Absolutely no one. Praise the almighty Knack, Dunkey is an honest-to-god content creator now, so he finally has our respect. See you next Among Us Tuesday. —B.L.
Best Style Collaboration
Jins x Pokémon
I'm a gamer, and I demand everyone take me seriously. Unfortunately, when I'm out wearing my Fortnite shirt and Mario cap, dabbing on the side of the highway, no one believes I'm also a working professional. That's where Jins comes in. The eyewear brand made it possible to show off my gamer prowess while also being taken extremely seriously by teaming up with Pokémon to make a line of glasses based on the little pocket monsters. They don't scream, "I'm a gamer." These are modern frames modeled after Pikachu, Eevee, Totodile, Ho-oh, and a bunch more that fit right into any outfit. Save for a few easter eggs, like a Pokéball drawn on the inside, along with a patterned case and cleaning cloth, the glasses are fun while remaining unassuming. I love gamer and geeky goods that don't look like it, and I also love Pokémon, and I also also love using glasses to see, so this collab is pretty ideal. —C.S.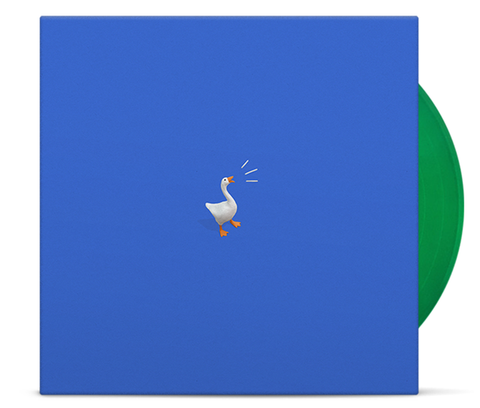 Best Collectible
iam8bit Vinyl Gaming Soundtracks
What is better than coming home from a long day at work, or I guess walking away from your desk after a long day at work, pouring a glass of whiskey, putting a record on the turntable, and settling down into a lounge chair? But what's this? Is there an angry goose roaming around my apartment? What is with these hectic Debussy renditions? The folks over at iam8bit are turning some of the best gaming soundtracks into vibrant vinyl, including the likes of Untitled Goose Game, Ape Out, Persona 5, and Cuphead. Beyond just vinyl, they offer art prints, collector editions of games, apparel, and more, all beautifully inventive. —C.S.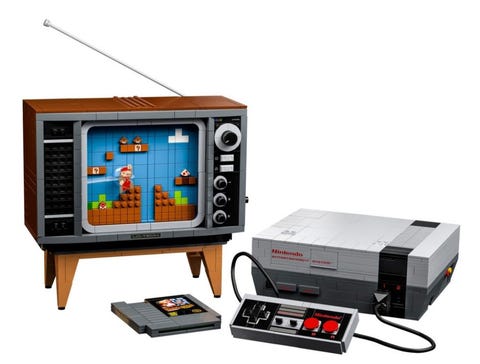 Best Toy
LEGO Super Mario NES
The last year was big for the big man in red, what with him turning 35 and all. One of the best collabs to come out it was between LEGO and Mr. Jumpman himself, who worked together on two playsets—one a fully interactive and modular LEGO kit with which to make your own Mario levels, and then this ode to the NES, a massive retro LEGO TV building set. The NES allows you to insert and push the cartridge down, along with some other fun easter eggs, and the TV has a crank and lever, allowing a small 8-bit Mario to make his way through World 1-1. The set comes in at just over 2,600 pieces, so it's quite the project. —C.S.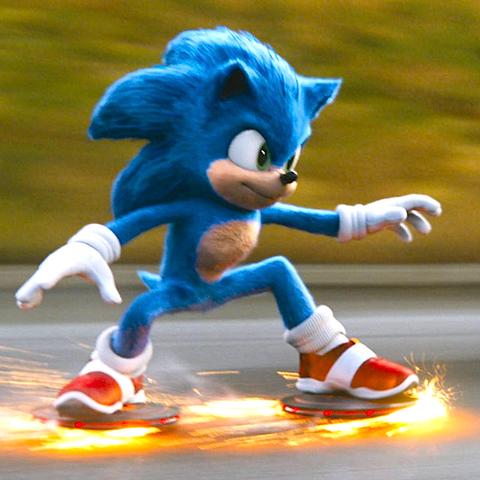 Best Movie Star
Sonic
Sonic the Hedgehog may have delivered the greatest line spoken in the history of the moving image: "UHHHH… meow?" When we first met live-action, CGI Sonic several lifetimes ago, he was a horrifying, human-toothed abomination. After a months-long design overhaul? Just an abomination. Still, credit is very much due. Sonic the Hedgehog was just witty enough to rank amongst one of the best video game movies of all time, as low of a bar as that is. Give me Cowboy Sonic, '90s-mode Jim Carrey, and "Speed Me Up," forever and ever. —B.L.
This content is imported from Twitter. You may be able to find the same content in another format, or you may be able to find more information, at their web site.
Best Feast for Gamers
Arby's
I couldn't be happier to give my dear friend, someone who's like family to me, this award. The Best Feast to Fuel Your Little Gamer Belly this year was, without a shadow of a doubt, the one with the meats and the treats, Arby's. Arby's has long been supporting us gamers with its delicious sliders, its confusing commercials, and its vats of horsey sauce. And Arby's social accounts have become a gaming haven, sharing photos of characters, weapons, scenes, and all things gaming crafted out of cardboard boxes and other food containers. Joking aside, these are remarkably cool. Arby's even put Cuphead toys in kids meals, which as anyone who's played Cuphead knows, were for gamers not children. Arby's, I want to thank you personally, and on behalf of all gamers, for giving me sustenance like a mother bird through your beef and cheddars, your curly fries, and your mozzarella sticks. Thank you for being the only fast food place that consistently offers mozzarella sticks. For later-night gaming ventures, you even gave us those sweet sweet Jamocha shakes. After years of being confused about who to market to, Arby's, you finally found your home with gamers. And we found ours, at Arby's. —C.S.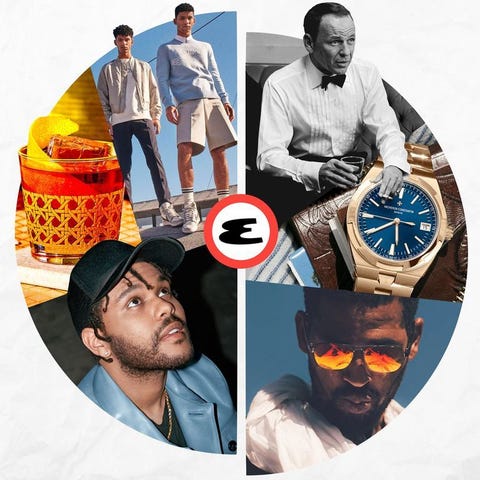 Best Dave and Buster's
Dave and Buster's in Sevierville, TN
I don't know much about Dave and Buster's in Sevierville, TN. Is it different from the Dave and Buster's in Kentwood, MI? Or Manchester, CT? I don't know. Here's what I do know: The Dave and Buster's in Sevierville, TN, sits between Bluffs Grill and Tap and an Olive Garden. It's an easy turn off US-441. You can watch the Titans there. Eat the All American Cheeseburger. Conceivably, you could stock up your Power Card and play in the VR Arcade for 11 consecutive hours, or until your eyes fall out of their sockets, whichever comes first. If you've had three or seven Coronaritas on half-price Wednesday, you might sprint outside, headed east, through Ripley's Old MacDonald's Farm—the mini-golf course with flying pigs and animatronic roosters—and take a dip in Little Pigeon River, moon reflecting off the blue water, heaven on earth, found outside the Dave and Buster's in Sevierville, TN. Seems like a nice place to be right now. —B.L.