Gaming for Good: charities paving the way in 2022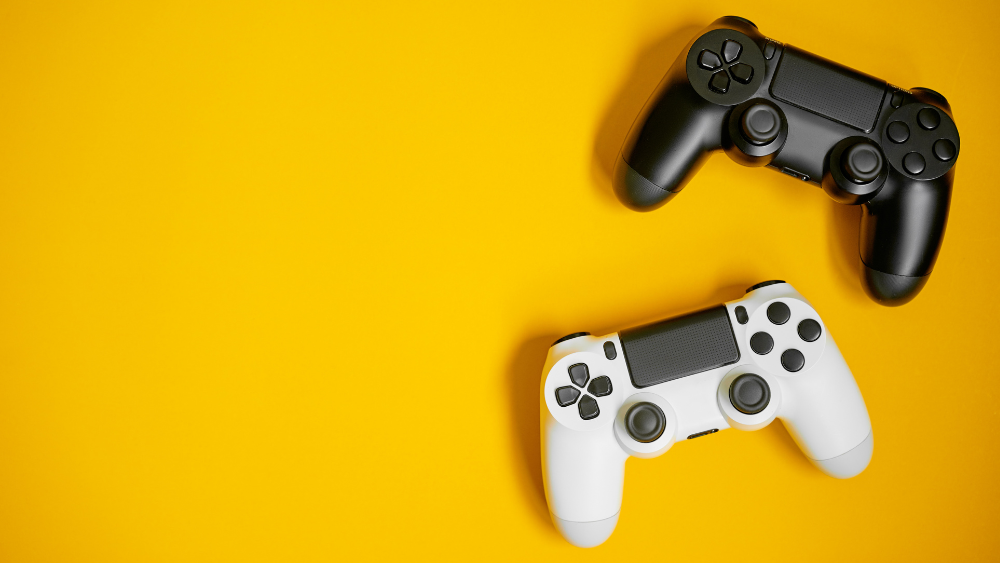 Given the UK public's increasing spend on video games it is no wonder charities want to link up with gamers and games firms to find ways to raise funds. According to latest figures, the UK Games industry's is worth £7.1bn and is expected to grow by 6.5% in 2022. This is clearly a potentially highly lucrative sector for charities.
Often such Gaming for Good link ups involve gaming influencers, who are recruited for sponsored gaming marathons and events. Charities are also becoming increasingly savvy in linking up with a wider pool of gamers.
Another recent focus has been environmental link ups, as young climate change aware gamers seek to offset the damage their power-hungry hobby is doing to the environment.
A link up between the Institute of Engineering and Technology (IET) and David Beckham's e-Sports firm Guild in 2021 is among examples of this green ethos in Gaming for Good in recent years. For this, players of survival game Fortnite cut down virtual trees that were then replanted in the real world.
Here we look at some of the ways charities and gamers are partnering to raise funds and awareness for good causes in 2022.
Blue Cross
Animal charity Blue Cross runs Gaming for Good fundraising appeals each year through its Paws 2 Play initiative. This involves both influencers, with many social media followers, and gamers with only a handful of followers. Such a breadth of involvement increases the number of gamers who can take part in sponsored gaming events.
In 2022, Blue Cross's Gaming for Good activity has been themed around the charity's 125-year anniversary to mark the year of its launch, 1897. Called the 1897 Challenge, the event took place in March and April and saw gamers invited play or stream for 1897 minutes to raise money for the charity.
The Paws 2 Play brand returns later in 2022 for its Festive Quest event, which is inviting gamers to play or stream their favourite games for 24 hours during December. This can be an hour a day or through a 12- or 24-hour marathon. Gamers involved will receive an exclusive festive quest advent calendar for the first £10 raised before 24 November the charity.
Other prizes for fundraisers include a medal, pin badge, t shirt, hat, and Christmas jumper.https://platform.twitter.com/embed/Tweet.html?creatorScreenName=CharityDigiOrg&dnt=false&embedId=twitter-widget-0&features=eyJ0ZndfdHdlZXRfZWRpdF9iYWNrZW5kIjp7ImJ1Y2tldCI6Im9mZiIsInZlcnNpb24iOm51bGx9LCJ0ZndfcmVmc3JjX3Nlc3Npb24iOnsiYnVja2V0Ijoib2ZmIiwidmVyc2lvbiI6bnVsbH0sInRmd190d2VldF9yZXN1bHRfbWlncmF0aW9uXzEzOTc5Ijp7ImJ1Y2tldCI6InR3ZWV0X3Jlc3VsdCIsInZlcnNpb24iOm51bGx9LCJ0Zndfc2Vuc2l0aXZlX21lZGlhX2ludGVyc3RpdGlhbF8xMzk2MyI6eyJidWNrZXQiOiJpbnRlcnN0aXRpYWwiLCJ2ZXJzaW9uIjpudWxsfSwidGZ3X2V4cGVyaW1lbnRzX2Nvb2tpZV9leHBpcmF0aW9uIjp7ImJ1Y2tldCI6MTIwOTYwMCwidmVyc2lvbiI6bnVsbH0sInRmd191c2VyX2ZvbGxvd19pbnRlbnRfMTQ0MDYiOnsiYnVja2V0IjoiZm9sbG93IiwidmVyc2lvbiI6bnVsbH0sInRmd190d2VldF9lZGl0X2Zyb250ZW5kIjp7ImJ1Y2tldCI6Im9mZiIsInZlcnNpb24iOm51bGx9fQ%3D%3D&frame=false&hideCard=false&hideThread=false&id=1500055786248187906&lang=en&origin=https%3A%2F%2Fcharitydigital.org.uk%2Ftopics%2Ftopics%2Fgaming-for-good-charities-paving-the-way-in-2022-10192&sessionId=a78931c0ea86c2e193f54dd9817e7ffd5d0486ec&siteScreenName=CharityDigiOrg&theme=light&widgetsVersion=b45a03c79d4c1%3A1654150928467&width=480px
I have some exciting news! On the 19th of March I will be doing a 36 hour stream for the charity Blue Cross and their 1897 challenge. So Blue Cross is a charity that helps animals and pets, from ones that need rehoming to pets that need medical care. pic.twitter.com/rx6Zs6goBK— FinnyG (@ttvFinnyG) March 5, 2022
Playing for the Planet
The United Nation's Environment Programme has partnered with the gaming industry to launch the Playing for the Planet Alliance. Through this initiative gaming firms make a variety of green commitments, including integrating environmentally friendly elements to games, reducing their emissions, and supporting global environmental policies.
Members include games publishers Bandai Namco, Creative Assembly, and 37 Games.
Projects in 2022 include offering gamers the chance to vote for their favourite recent environmentally friendly games content through its Green Game Jam Gaming for Good initiative. This vote asks gamers how well the green focused content fits within the game and how much they learned about the environment from the content.https://www.youtube.com/embed/sHO6QVHBoBc
Jingle Jam
Around eight to 12 charity partners are set to benefit from this year's Jingle Jam, which is billed as the largest gaming for good charity link up in the world.
Expressions of interest closed in March, with organisers set to announce the charities that will benefit in 2022 later in the year.
The 2022 event is focused on charities that support health, equality, diversity. and inclusion and conservation.
Over the last ten years this annual event has raised more than £20m for good causes, including Cancer Research UK, Save the Children, and the Mental Health Foundation.
Due to its popularity event organisers are keen to only support charities that can show the impact of their work and can link up well with the gaming community.
"For 2022 grants will not be restricted to specific projects and we will include applications for unrestricted funding, but we will be focused on understanding and being able to measure the outcomes of the funding," said organisers earlier this year when they launched their search for charities to take part.
The added: "Jingle Jam is the world's biggest games charity event and as well as raising money for great causes we want to raise awareness of the incredible good that videogames do for the world."https://www.youtube.com/embed/Q8XBxk4XMxc
Help for Heroes
As with Blue Cross, Help for Heroes is another UK charity that has been running Gaming for Good initiatives for several years. For the wounded veteran's charity this is branded each year through its Hero Up scheme.
This not only involves gamers in raising funds but also recognises the mental health benefits for veterans of playing games.
Among its events in 2022 was an Easter Egg challenge in April where gamers raised funds by playing games for 12 hours over a weekend.
It also staged a spring fundraiser, which was broadcast live on YouTube in May.https://platform.twitter.com/embed/Tweet.html?creatorScreenName=CharityDigiOrg&dnt=false&embedId=twitter-widget-1&features=eyJ0ZndfdHdlZXRfZWRpdF9iYWNrZW5kIjp7ImJ1Y2tldCI6Im9mZiIsInZlcnNpb24iOm51bGx9LCJ0ZndfcmVmc3JjX3Nlc3Npb24iOnsiYnVja2V0Ijoib2ZmIiwidmVyc2lvbiI6bnVsbH0sInRmd190d2VldF9yZXN1bHRfbWlncmF0aW9uXzEzOTc5Ijp7ImJ1Y2tldCI6InR3ZWV0X3Jlc3VsdCIsInZlcnNpb24iOm51bGx9LCJ0Zndfc2Vuc2l0aXZlX21lZGlhX2ludGVyc3RpdGlhbF8xMzk2MyI6eyJidWNrZXQiOiJpbnRlcnN0aXRpYWwiLCJ2ZXJzaW9uIjpudWxsfSwidGZ3X2V4cGVyaW1lbnRzX2Nvb2tpZV9leHBpcmF0aW9uIjp7ImJ1Y2tldCI6MTIwOTYwMCwidmVyc2lvbiI6bnVsbH0sInRmd191c2VyX2ZvbGxvd19pbnRlbnRfMTQ0MDYiOnsiYnVja2V0IjoiZm9sbG93IiwidmVyc2lvbiI6bnVsbH0sInRmd190d2VldF9lZGl0X2Zyb250ZW5kIjp7ImJ1Y2tldCI6Im9mZiIsInZlcnNpb24iOm51bGx9fQ%3D%3D&frame=false&hideCard=false&hideThread=false&id=1528834411176894465&lang=en&origin=https%3A%2F%2Fcharitydigital.org.uk%2Ftopics%2Ftopics%2Fgaming-for-good-charities-paving-the-way-in-2022-10192&sessionId=a78931c0ea86c2e193f54dd9817e7ffd5d0486ec&siteScreenName=CharityDigiOrg&theme=light&widgetsVersion=b45a03c79d4c1%3A1654150928467&width=480px
A huge congratulations to @h4hpaul for hitting the £9,000 fundraising milestone – an incredible achievement! �

Thank you for all your support, you're a legend! � pic.twitter.com/hRWOGGKNWe— HeroUp Gaming (@HeroUpGaming) May 23, 2022
Click here to view original web page at charitydigital.org.uk